Stripes have been one of my go-to fashion styles this spring (almost summer) season. Just a simple, plain ol' stripe t-shirt. I love wearing a striped shirt tucked in a pair of my high-waist, skinny jeans or a vintage skirt. I even mix match it with a skirt that has a different pattern.
Add a pair of canvas sneakers or dress it up with your favorite pair of wedges. There are so many fun ways to style your favorite striped tee!
Realsimple.com suggests buying t-shirts that fit your curves. Here are a few tips the online magazine suggests when buying a t-shirt:
Check the seams, neckband, and hem. Your shirt should lie flat and look smooth.
Pay attention to the shoulder seams. It needs to be symmetrical.
Skip tees with tight or wrinkled underarm seams. (Annoying – am I right?!)
Check the weight of the fabric.
Look for the most flattering neckline that best fits your body type.
RED STRIPED CREW-NECK TEE, OLD NAVY $12.99
Here are a few of my favs:
Nineties Ease Striped T-Shirt, Modcloth $29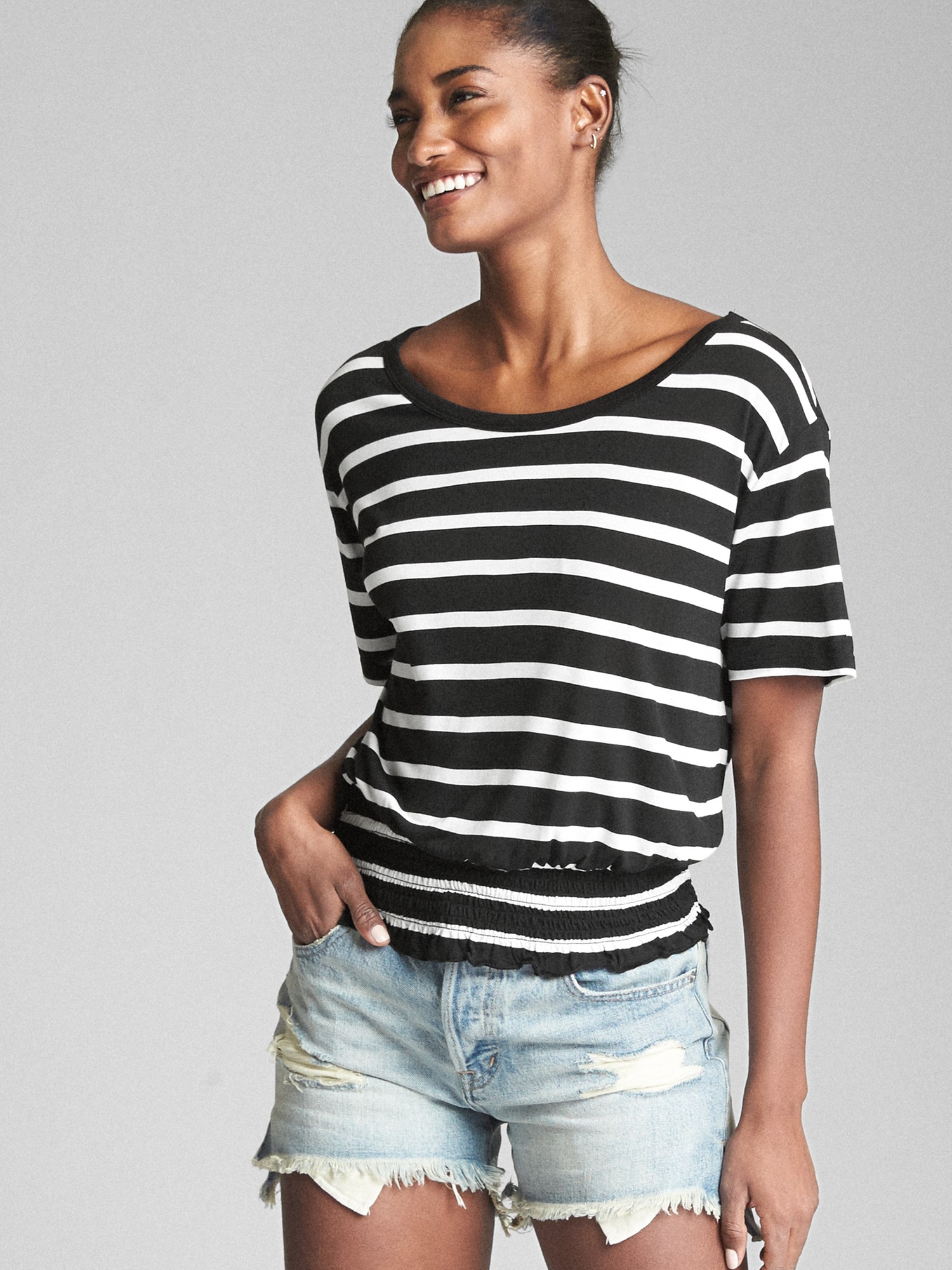 Short Sleeve Black Stripes, GAP $34.95 $28
Tee & Cake Happiness Stripe T-Shirt, Nordstrom $45 $22.50
A New Day Striped Short Sleeve, Target $19.99
Mariner-Stripe Boat-Neck Tee, Old Navy $19.97 
Which one is your fav?
Also, check out Fun, Stylish Rain Boots for a Rainy Day and A Casual Weekend Outfit.
Feature image by Riki Ramdani.