It's hard to believe summer is almost coming to an end. Before you know it, the kids will be back in school and you'll be sippin' on your pumpkin spice latte in the parent drop-off line. Or if you homeschool like I do, you'll be sippin' on your pumpkin spice latte at homeschool group! 🙂
No matter the method of education you choose for your child, it's time to prepare for the back-to-school season. Yes, even as a homeschooling family we like to take advantage of a few good back-to-school sales and stock up on school supplies.
Back-to-school season can get pretty costly, though, especially when it comes to the extra school fees. I remember when Elijah and Michala were in public school, I felt like I was always writing a check to the school for something. Do you ever feel that way, too?
Well, don't fret! I have a list of ten ways you can save money for the #backtoschool season. I hope it helps and makes this busy season a little less stressful for you.
1. Use last year's school supplies. Okay, before you run out to the store and stock up on back-to-school supplies, first check last year's school supplies. I mean, the kids have only been on summer break for about two months. It hasn't literally been a year since they were last in school. 🙂
Can your child still use his backpack? Are other supplies like rulers, glue sticks, pencils, crayon boxes, and folders still available for use? If so, have your child use them for the new school year and only buy what you truly need.
2. Don't be afraid to pay a little extra on quality gear. You may have to pay a little more money now, but it will definitely save you money next time. In 2015, we bought Elijah and Michala Swiss Gear backpacks at Target. We paid a little extra for it, but three years later, they are still using the same book bags!
3. Pack a lunch. Find a really good lunchbox for your child and have her bring lunch to school. It will save you money over time because paying for weekly school lunch fees can add up. Plus, your child will enjoy having the foods he likes for lunch!
4. Wait to buy trendy gear. I know all of the cool back-to-school gear is out now. It's so hard to resist getting what's trending, but if you can help it, wait until the cool stuff goes on sale. Usually, once the back-to-school season has ended, retailers mark down the new products.
5. Shop the end-of-summer sales. It's still going to be hot outside so if your child would like a few new outfits for school, buy summer trends at a discount price. Walmart, for instance, has great deals on their summer fashion. You can shop Kids' Apparel for Back to School season online at Walmart.com
 They offer 2-day shipping on most products, too!
Retailers are trying to get rid of their summer merchandise to make room for the new season's trends. You can find cute dresses, shorts, and tops for cheap if you check the clearance racks.
6. Buy Fall clothes after Labor Day. I learned this trick from my mom. She would take my sister and I back-to-school shopping Labor Day weekend or after the holiday. We'd end up finding great deals on Fall clothes and new shoes.
7. Shop at a consignment store. I LOVE shopping at Once Upon a Child! I always find the cutest clothes for my little ones at a very low price.
Another thing I love about consignment stores is you can find top name brands for a low price! Last year, I bought GAP jean jackets for Zhen and Zechariah for under $10. You can't beat that deal!
8. Get a few things at a thrift store. Thrifty shopping is my thing, you guys! I love going to thrift stores to find unique styles, especially vintage clothing. If your child has a creative style, then try a thrift store to find pieces that you can't find at the mall.
Also, thrift stores tend to have good back-to-school sales, too. For instance, the Salvation Army Southeast Michigan Adult Rehabilitation Center hosts special sales throughout the back-to-school season.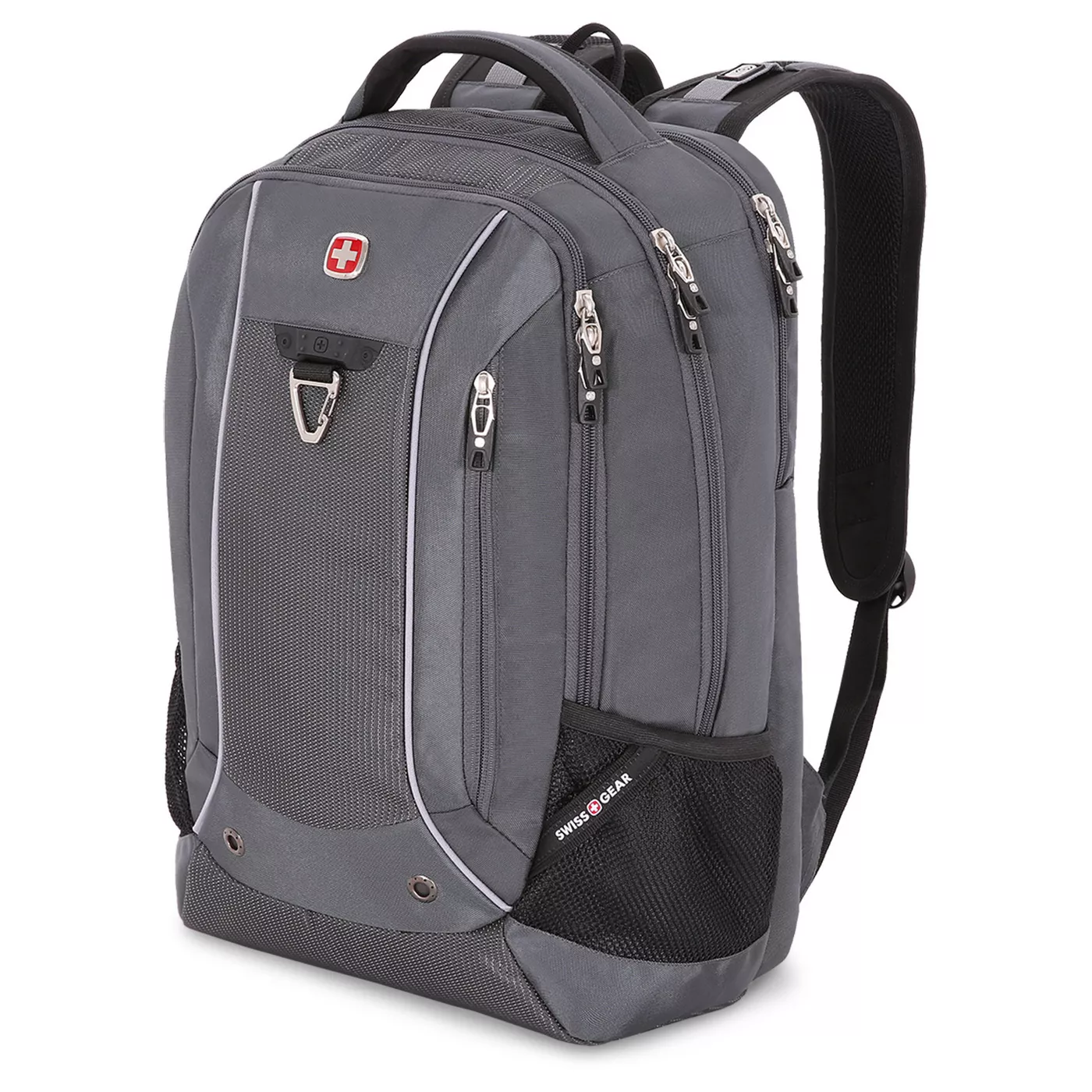 9. Shop at the Dollar Store for the "cool stuff". You can find really cool back-to-school gear at discount retailers like Dollar Tree, Dollar General Store, and Five Below. From binders and folders to color pencils and pens, discount stores like Dollar Tree always have fun school supplies at a low price.
10. Pass on hand-me-downs to your younger children. If you have children who are close in age, then try passing down clothing from your older child to your younger one. It can save you a lot of money and time on getting new clothes.
If your children aren't close in age or you only have one child, try asking a family member or close friend if he/she doesn't mind giving you clothing/shoes their child no longer wears. It's a win-win situation for the both of you because your child gets new clothes and your family member/friend clears some closet space in their house!
How do you save money during the back-to-school season?