It's my birthday! In honor of turning 42, I'm sharing a few fun facts about the 80s and some things that I enjoyed as a kid.
---
Today's my 42nd birthday! I'm at a place in my life now where I find myself reminiscing a lot about my youth and happy memories from when I was a kid.
Travis and I were talking about this very thing about a week ago. He said life seemed so simpler back then. Probably because we didn't have all of the adult responsibilities we have today, and we weren't as aware of the harsh realities of "the real world."
I know many of us can agree adulting is hard AF! I mean, life in general is pretty tough.
And after experiencing a global pandemic and trying to recover from the impact this illness has had on our economy, health, and routine living, I just would like to focus on happy memories.
So, in honor of turning 42, I thought I'd share a few fun facts about the 80s and some things that I enjoyed as a kid.
ACTIVITIES I ENJOYED DOING WHEN I WAS A KID
riding my bike in my neighborhood with friends
playing outside until the streetlights came on
going roller skating (This was especially a favorite activity of mine when I was in middle school.)
going to the movies with my family
jump rope and kickball were my favorite recess games
playing Nintendo video games like Super Mario Bros. 2 and Tetris
playing with my Barbie dolls (I had the Barbie mansion and I hope one day I can get one for my kids, too.)
Pizza Hut's Book It reading program (I couldn't wait to read a bunch of books for that personal pan pizza!)
listening to music on my Walkman
playing fast-pitch softball (I played throughout my youth and into high school. One big regret I have: not playing softball my senior year of high school!)
FUN FACTS ABOUT THE 80s
On the day I was born, 350 million people tuned in to find out "who shot J.R." on the popular 80s primetime soap opera Dallas. My mom often tells me about this story. haha!
President of the United States: Jimmy Carter (Ronald Reagan won the next election.)
Prince Charles (now King Charles III) and Princess Diana were married in 1981.
MTV premiered on television in 1981.
Garbage Pail Kids were very popular in the 80s. It was like a creepy side of the Cabbage Patch Kids.
Rubik's Cube was another popular toy. I don't think I've ever solved one.
Michael Jackson ruled the decade. I still remember my dad having a Michael Jackson cassette tape and I would play it on his big boom box.
Minimum wage: $3.10
Loaf of bread: 50 cents
Gallon of milk: $1.60
Gallon of gas: $1.22
A house cost $47,200!
postage stamp: 15 cents (22 cents by 1985)
movie ticket: $3.55 by 1985 (Remember the 99-cent movie theater, though?!)
A few of my favorite TV shows back then: Cosby Show, Full House, Family Ties, Who's the Boss.
18 OF MY FAVORITE MOVIES FROM THE 1980s
Star Wars Episode V: The Empire Strikes Back (1980)
E.T. (1982)
Trading Places (1983)
Mickey's Christmas Carol (1983)
Breakin' (1984)
The NeverEnding Story (1984)
The Karate Kid (1984)
Beverly Hills Cop (1984)
Purple Rain (1984)
Sixteen Candles (1984)
Ghostbusters (1984)
Back to the Future (1985)
The Breakfast Club (1985)
The Color Purple (1985)
Labyrinth (1986)
Dirty Dancing (1987)
Coming to America (1988)
Honey, I Shrunk the Kids (1989)
One of my favrite things to do when I was a kid was go to the movies with my mom. I thought it was exciting to watch a movie on the big screen. It was a magical experience!
Keep in mind, a lot of these movies I didn't get to watch until a few years after they came out. For instance, Star Wars, E.T., Breakin', and The NeverEnding Story were movies that came out when I was under the age of four.
And… some other movies I had to wait until I was a little older to watch, i.e., Bevery Hills Cop and Purple Rain.
TOP HIP HOP ARTISTS IN THE 80s (just to name a few because there were so many!):
Grand Master Flash and the Furious Five
LL Cool J
Kurtis Blow
Public Enemy
Queen Latifah
MC Hammer
MC Lyte
Kool Moe Dee
DJ Jazzy Jeff & the Fresh Prince
Salt-N-Pepa
The Sugar Hill Gang
Eazy-E
Ice-T
Run DMC
Big Daddy Kane
NWA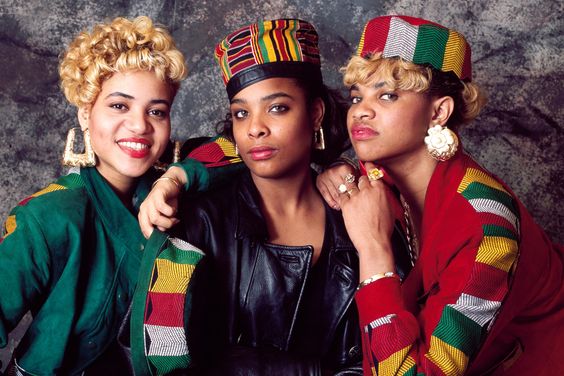 My first introduction to hip hop music was through my mom. I remember when I was a kid, she used to listen to a lot of hip hop music albums on her stereo and she'd watch Yo! MTV Raps. Always dancing in the living room!
We listened to a lot of Salt-N-Pepa, Kool Moe Dee, Big Daddy Kane, LL Cool J, and MC Hammer, just to name a few. Who were your favorite 80s hip hop artists?
MY FAVORITE CARTOONS IN THE 80s:
My Little Pony
Rainbow Brite
She-Ra: Princess of Power
Gummi Bears
The Muppet Babies
Inspector Gadget
He-Man and the Masters of the Universe
The Care Bears
Tale Spin
Teenage Mutant Ninja Turtles
Mickey Mouse
Jem
Duck Tales
Chip'n Dale: Rescue Rangers
What fun memories do you remember about your youth?
Also, you may like: 40 Things I've Learned Since Turning 40 and A Birthday Letter to My Daughter on Her 17th Birthday
SOURCES:
Ashcroft, Rachel. "The 15 Best 80s Rappers." 80s Kids, 21 June 2018, The 15 Best 80s Rappers (eightieskids.com).
Hummel III, Joe. "1980 History, Fun Facts, and Trivia." Pop Culture Madness, 30 December 1980, 1980 History, Fun Facts and Trivia – Pop Culture | History | Facts | Trivia (popculturemadness.com)
Martin, Emmie. "Here's How Much Housing Prices Have Skyrocketed over the Last 50 Years." CNBC, CNBC, 23 June 2017, https://www.cnbc.com/2017/06/23/how-much-housing-prices-have-risen-since-1940.html.
"Millions tune in to find out who shot J.R." History, 24 November 2009, https://www.history.com/this-day-in-history/millions-tune-in-to-find-out-who-shot-j-r.
"The Best 80s Movies (No Particular Order)." IMDb, 5 July 2013, The Best 80's Movies (No Particular Order) – IMDb.
Waggoner, John. "Then and Now: What 13 Things Cost in the 1980s vs Today." AARP, 24 January 202, Then and Now: What Things Cost in the 1980s vs. Today (aarp.org).