If you're a fan of Detroit artist Désirée Kelly's artwork, then you will love her latest art piece. The award-winning artist recently completed a new mural in Detroit for the No Kid Hungry "Rebuilding" Campaign.
The mural is located at 1009 Cass Ave. in Detroit if you'd like to go check it out.
Along with four other artists, Désirée was selected by No Kid Hungry to create large-scale murals to raise awareness on child hunger issues in the U.S.
Désirée is a strong supporter of the fight to end childhood hunger. She also has personal experience growing up with food insecurities.
Here's what Désirée had to say about her recent work:
"Overall my aim is to inspire and display how important No Kid Hungry is. To grab the attention of anyone who sees the piece and feels encouraged to contribute.

There was a specific thing that sparked my idea. When it was said "show COVID going away" through the mind of the youth and innocence in the fight against this pandemic crisis. Being strong and resilient. I wanted to create something hopeful that the "Rebuild" is near and that Hope is around the corner.

Désirée Kelly, Detroit artist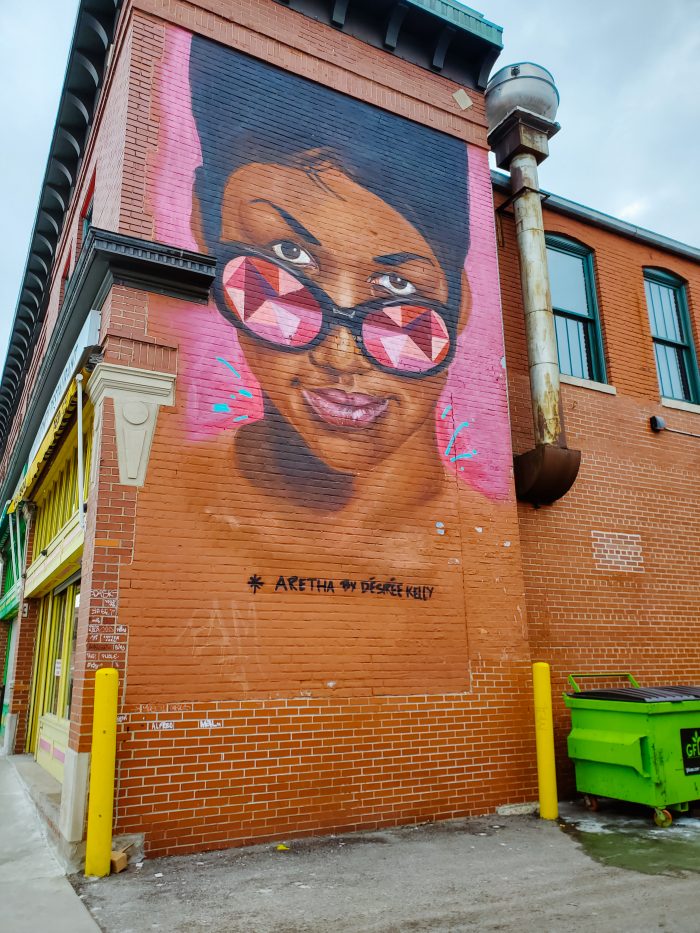 Known for her beautiful portraiture art, Désirée painted a portrait of her daughter for the No Kid Hungry mural. She was also recently commissioned to paint a mural for the film Respect, starring actress Jennifer Hudson.
Other portrait art Désirée has painted are of award-winning actress and writer Issa Rae, the late basketball champion Kobe Bryant, legendary Harlem Renaissance writer Langston Hughes, and Grammy Award-winning Erykah Badu— just to name a few!
---
---
WATCH: DESIREE'S MURAL FEATURED IN DOCUMENTARY
Désirée's mural is also featured in a micro-documentary about what life has been like for families and children in the Detroit metro area.
The documentary also highlights local schools and community leaders who worked hard to help with hunger issues.
You can watch the documentary here.
Click here to learn more about Désirée Kelly's artwork. She has many amazing art prints for sale if you're interested!
Also, make sure you visit www.nokidhungry.org to learn more about the nonprofit's work.
---
ALSO, CHECK OUT ON THE BLOG: