Hey, friends! This is a #flashbackfriday post to when Travis and I attended the 2018 Best of Detroit Party hosted by Metro Times. We were invited to attend the fun party which featured some of the best Detroit restaurants, live music, burlesque, and dancing.
Travis and I loved trying the different foods vendors featured at the party. My favorite restaurant Beans & Cornbread was there so we had to have their catfish and collard greens! So good!
When Travis and I eat at Beans & Cornbread we usually order their fried chicken, collard greens, and sweet potatoes. It was one of my go-to restaurants when I was pregnant with Zephaniah. LOL!
Since Travis and I don't drink alcohol, we sipped on fresh lemonade made by Beyond Juicery + Eatery. I had the blueberry lemonade and Travis had lemonade mixed with beets.
Um, what?! Yes, beets! He loved it and said it was delicious so if you love beets, make sure you try Beyond Juicery's beet lemonade sometime.
We also enjoyed mini chicken sliders from Brome Burgers & Shakes, Korean BBQ from Gogi Seoul Kitchen, and dessert from A Serendipity Cakery. 
The music from the live bands was really good. I especially loved the Rockabilly Revival band and The Reeferman. Travis and I aren't really into burlesque so we skipped the shows, but I did love seeing the entertainers in their beautiful, vintage evening gowns.
We loved the scenery of the party at the Rooster Tail. With the Detroit River as a backdrop, it was a perfect setting for a date night. 
If you've never attended Metro Times' Best of Detroit Party (not to be confused with Hour Detroit's annual Best of Detroit Party), we definitely recommend it. The parties feature a little something for everyone and it's a great way to discover new restaurants in the Detroit and metro area. 
Make sure you stay on the lookout for next year's Best of Detroit Party hosted by Metro Times! It's definitely a summer party you don't want to miss!
Special thanks to Metro Times for inviting Good Life Detroit to their Best of Detroit Party!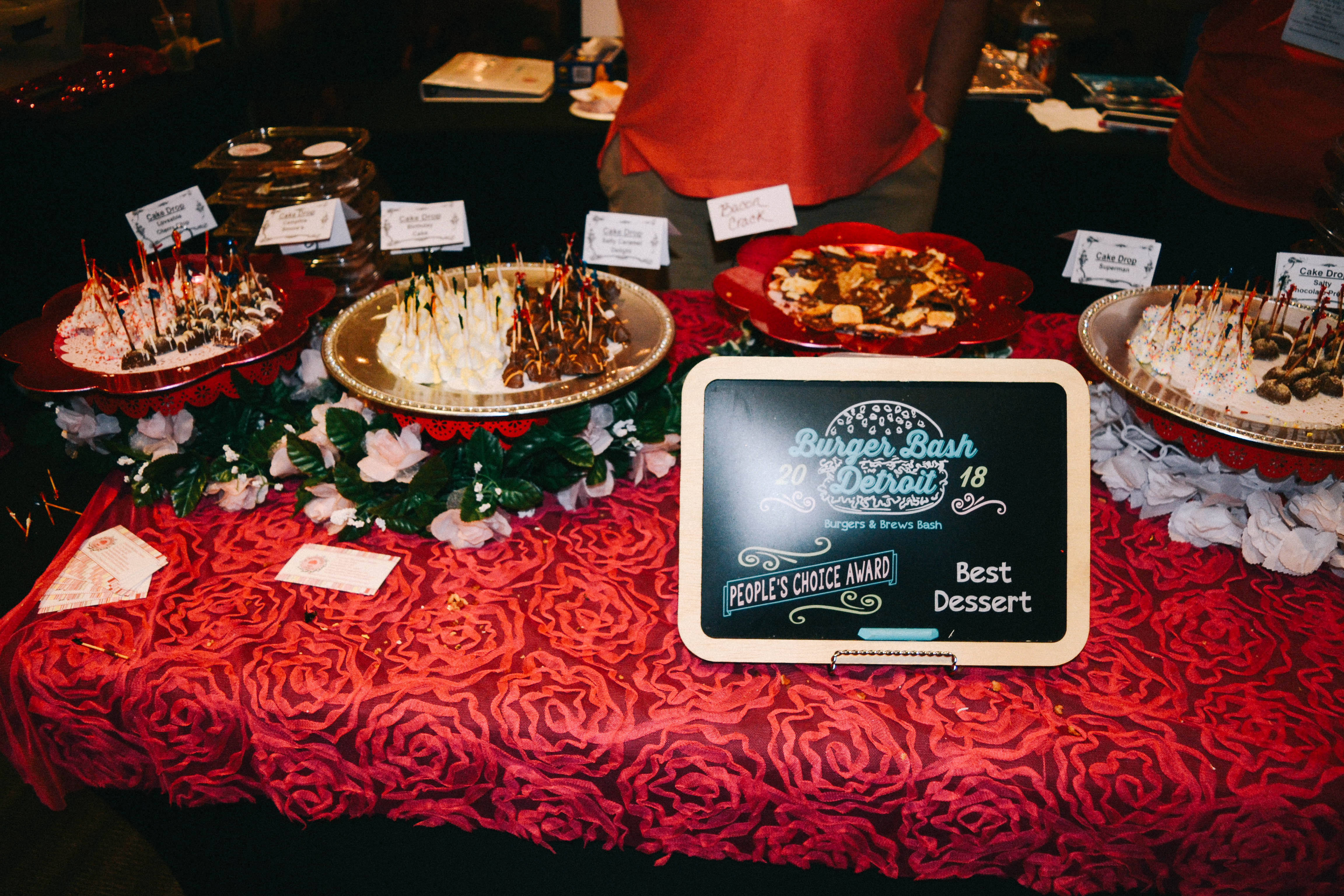 ---
Also, check out on the blog: